Please click on the title to read the whole article.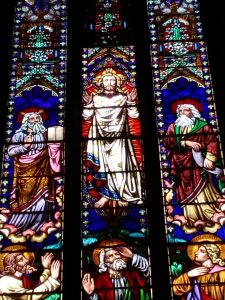 This course will take those who wish to attend through the four Gospels, hoping to show how each Evangelist tries to get across his own particular angle on the Saviour and his Good News, and how Matthew, Mark, Luke, and John each manage to do this.
The cost is €20 each for the entire course, which is mainly required to cover the cost of photocopying and handouts. For those who have no wages – students, the unemployed, and the retired – we are happy to see you attend without payment.
It will take place every Wednesday evening (allowing for holidays for Christmas and Easter), October 6th to late April or early May. It will take place in St. Catherine's Chapel, entrance Dorset Street, in the Priory.
Each Wednesday evening will consist of two lectures, 7.30 p.m. to around 8.10, and 8.25 to around 9.00. We will develop a system to allow for questions and answers as well.
Fr. Terence Crotty O.P. will deliver the course.