Please click on the title to read the full article.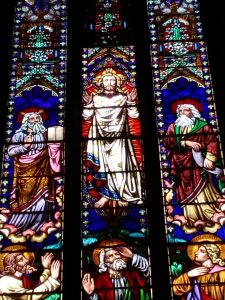 As of Midnight on 18th September until further notice all public Masses are suspended at St. Saviour's due to Covid restrictions in the City and County of Dublin.
Church opening times and times of Confessions:
The church will open daily for private prayer. From Monday to Friday the Church will open from 8.00am until after Vespers at 6.00pm.
Daily Confession times are as normal.
On Saturday the Church will open from 10.00am with Confession times 11.30-1.00pm. 3.00-6.00pm
On Sunday the Church will open at 12.30pm and close after Vespers at 6.00pm
On Friday the weekly Holy Hour is suspended in the same way as Masses are, and will resume as soon as Masses can resume.
On Sunday:
The Sung Conventual Mass on Sunday at 11.30am will be live-streamed from the St. Saviour's facebook page.
Please be assured of our prayers for you and your family at this time and we ask you similarly to remember the Dominican brothers in your prayers.